New Features in 20R3.5
Study Data Extracts, New CQL Functions, and more...
Release Date: March 5, 2021
---
We are pleased to bring you the following new features in this week's release. See a summary of feature enablement for this release below. Information on developer features (REST API) is in the Developer Portal.
Study Administration
Features in this section apply to EDC Tools, a study-level administration area for Vault EDC.
Study Data Extracts Job
This feature will allow Data Managers to have access to all Clinical Data in a form including system data (e.g., operational, queries, review, etc.) in EDC tools. Users will have the option to download the data as a SAS or CSV file. In addition, all DateTime fields will be shown in Site Timezone, UTC Timezone, and User Timezone in the Data Extracts, Core Listings, and Data and Definition Export jobs.
Use Case
Users have access to the SAS version of all Clinical Data in a form, including system data without using utilities.
Enablement
This feature is available automatically, with no additional configuration required.
Additional Columns for DateTime Items in Extracts
The Core Listings, Data and Definition Export, and Study Data Extracts job outputs now show the entered datetime in the Site's timezone, UTC timezone, and the timezone of the user who ran the job, all in ISO format yyyy-MM-dd HH:mm:ss.
Enablement
This change applies automatically with no configuration required.
---
Clinical DataBase (CDB)
The following are new features for the CDB application, the Vault CDMS solution for data cleaning and reporting.
Availability: Clinical DataBase (CDB) is only available to CDB license holders. Contact your Veeva Services representative for details.
Listings UI Improvements
Workbench users can now sort, filter, and search within the Listings page's four tabs to more easily locate listings of interest. Users can also use the new Show CQL action to view the CQL statement for a listing without having to open the listing.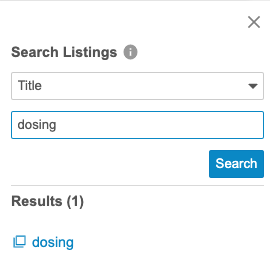 Use Case
With more and more custom listings being generated for a given study, it is critical for data managers to be able to quickly navigate to listings of interest.
Enablement
This feature is available automatically.
---
Integrations
Features in this section are new integrations with Vault CDMS or enhancements to existing integrations.
---
Feature Enablement Summary
Feature Name
Enablement
Application
Study Administration
Study Data Extracts Job
Auto-on
EDC
Additional Columns for DateTime Items in Extracts
Auto-on
EDC
Integrations
Vault Data Workbench
Limited Availability: In the current release, the Data Workbench application is only available to early adopter customers. Contact your Veeva Services representative for details.
Listings UI Improvements
Auto-on
CDB
Enablement Legend
| Enablement | Description |
| --- | --- |
| Auto-on | Automatically activated and no configuration is required before using the feature; note that in some cases, a new feature is dependent on another feature that must be enabled or configured. |
| Study Feature Flag | This feature is available by configuration within the Study Configuration object (or similar). To enable a feature using study configuration, navigate to Admin > Business Admin > Study Configuration and edit the Study Configuration record for your Study. |
| By Study Build | The configuration options for this feature are available automatically in Studio, EDC Tools, Coder Tools, or System Tools, but you must configure them within your Study for those options to apply. |
| Support | On/off option controlled by Support. |