Labs Settings
Vault Owners can create a Lab Site Affiliation Report from the Administrative side of Vault in order to view which Lab Locations are being used by which Sites. If you're not a Vault Owner, you must contact Services to create reports for Labs.
How to Create a Lab Site Affiliation Report
Navigate to Admin > Business Admin > Configuration > Report Types.
Click + Create in the top right corner of the page.
In the Report Configuration section, select "Lab Location" as the Primary Reporting Object for your report. The Details fields will automatically populate once a Reporting Object has been selected.
Click + Add Related Object in the Primary Reporting Object box.
Select Site Labs from the dropdown menu.
Click Save.

Once the report has been configured in Business Admin, you can finish creating your report in the Reports tab.
Navigate to Reports.
Click + Create.
From the Report Type menu, select Lab Location with Site Lab.
Name your report.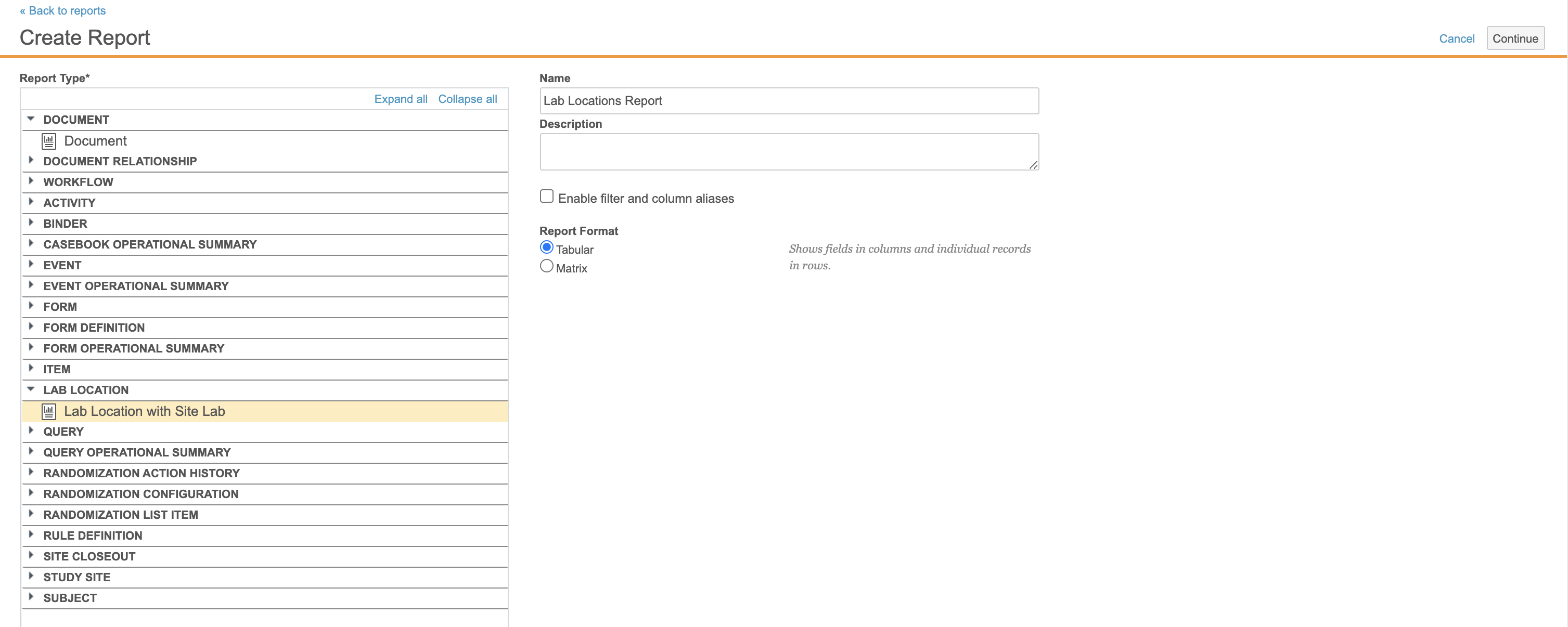 Click Continue.
In the Lab Location subsection at the bottom of the page, click into the dropdown menu and select Lab ID.
Select Edit Columns to the right and add ID, Lab ID, Lab Location Status, and Approved Lab Location to your Lab Location Displayed Columns and Study, Study Country, and Study Site to your Site Lab Displayed Columns.
Click Ok.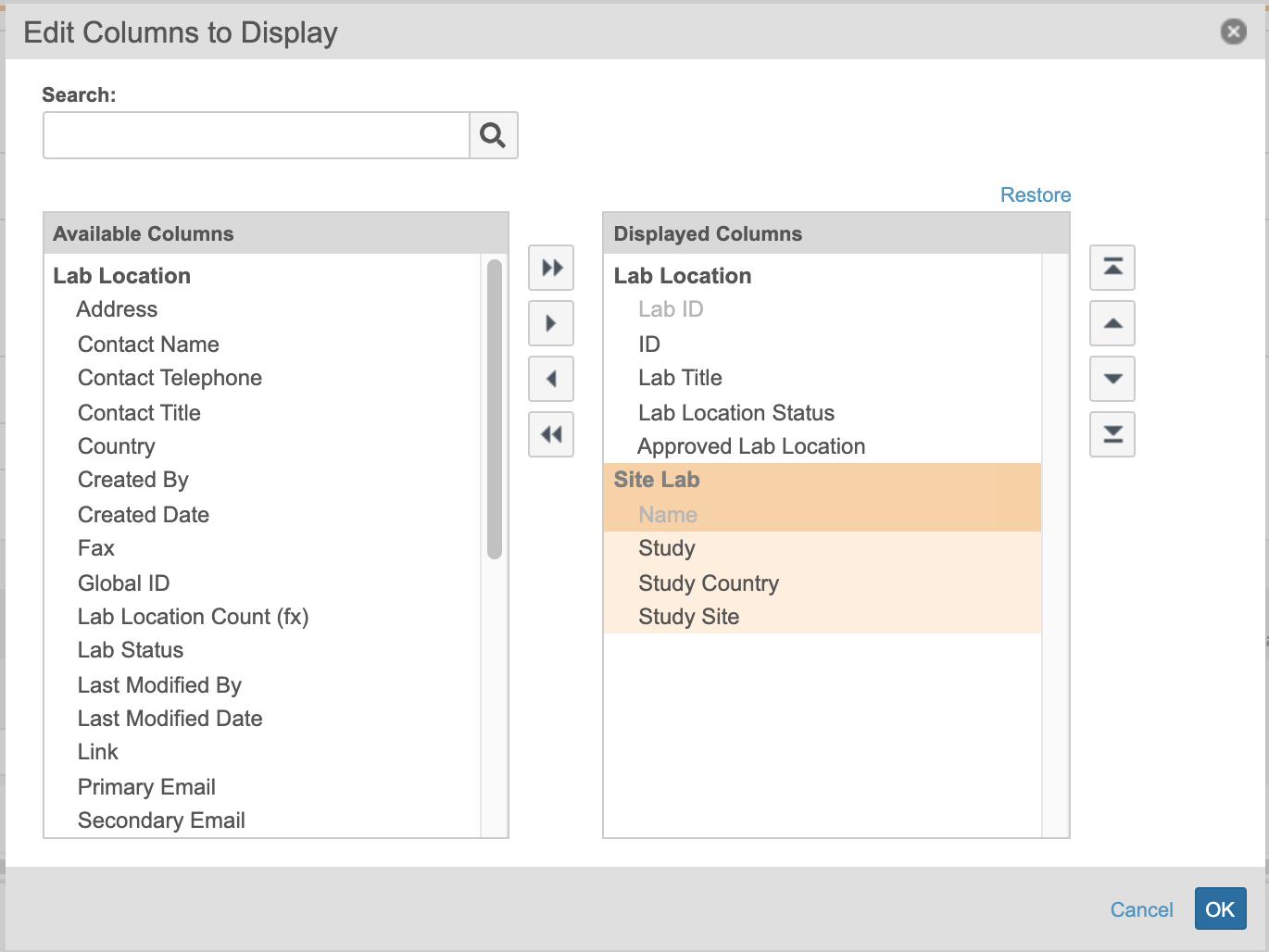 Add a filter so that the first dropdown is set to "Lab Location > Lab Location Status", the middle dropdown is set to "is not equal to", and the third dropdown is set to "Merged".
Click Save at the top right of the page. To run your report, click Run.
For more information on reports, See Creating & Editing Reports.