Enable Data Entry V2
If your Study began after April 2020 (the 20R1 release), then your Study is already using Data Entry V2. If your Study was created prior to the 20R2 release, your organization must enable Data Entry V2 for your Study.
How to Enable Data Entry V2
To enable enhanced Data Entry UI feature, you must update the Study Configuration record for each Study you want to use it in.
To update the Study Configuration for a Study:
Navigate to Admin > Business Admin > Study Configurations.
Locate your study's Study Configuration record in the list.
Click to open your study's record.
Click Edit.
Enter "2" in the Data Entry Version field.

Click Save.
Data Entry V1 vs V2
The new Data Entry page combines the Casebook Schedule page with the Form Display page to create a better navigational experience. You can now simultaneously view all Events and Forms in the Casebook Schedule and collapse or expand the Casebook Tree Panel. For more information on the new features included in the enhanced Data Entry layout, refer to the table and images below.
| Feature | V1 (Pre-20R1) | V2 (Post-20R1) |
| --- | --- | --- |
| Combined Casebook Schedule & Form Display | | |
| Expand & Collapse Single Events | | |
| Expand & Collapse Entire Schedule | | |
Data Entry Version 1: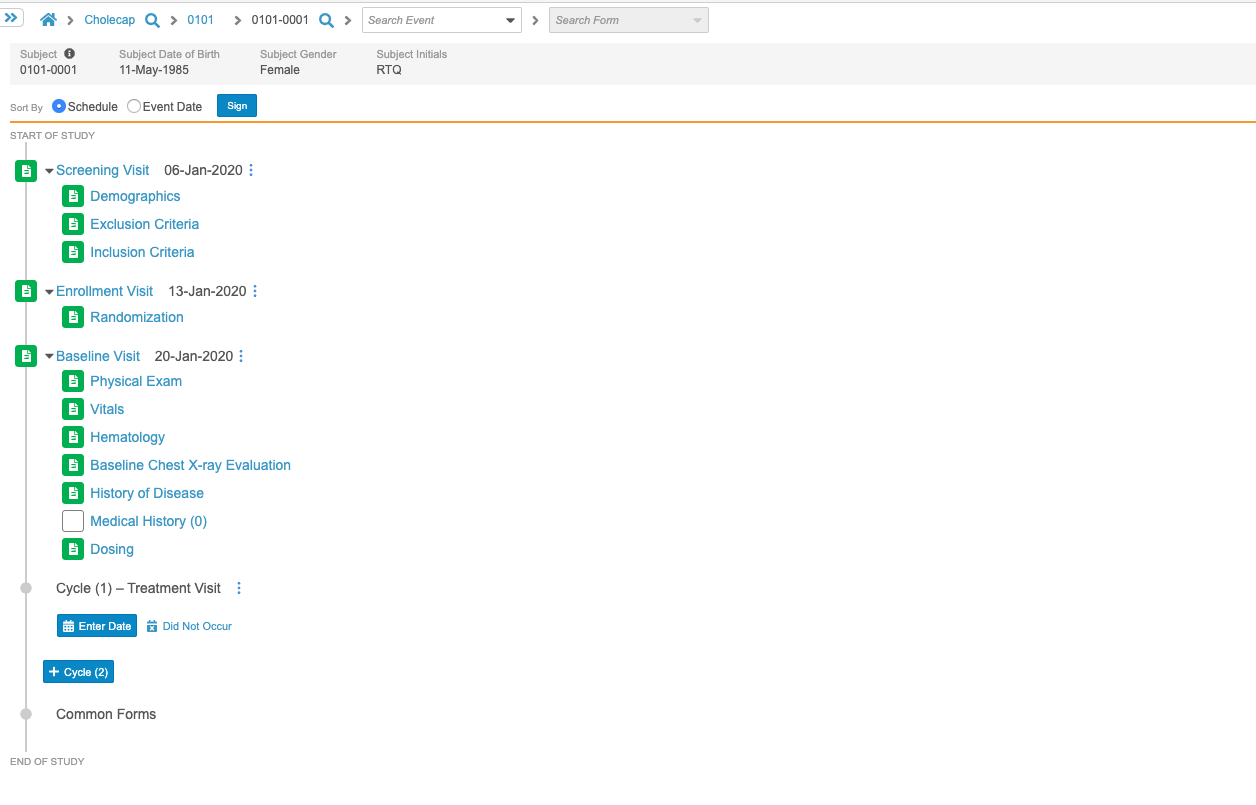 Data Entry Version 2: