Data Entry Navigation
---
In 20R1, we introduced a new UI layout for the Data Entry tab. These enhancements make the Data Entry tab easier to navigate and provide a better user experience.
The new Data Entry UI Enhancement feature must be enabled by a Vault Owner for each study before use. Existing studies will remain on the existing UI unless changes are applied to the study.
Enabling the New Data Entry UI
To enable the enhanced Data Entry UI feature, you must update the Study Configuration record for each Study you want to use this feature in. New studies will automatically be configured with the enhanced UI.
How to update the Study Configuration for a Study:
Navigate to Admin > Business Admin > Study Configurations.
Locate your study's Study Configuration record in the list.
Click to open your study's record.
Click Edit.
Enter "2" in the Data Entry Version field.
Click Save.

Features
The new Data Entry page combines the Casebook Schedule page with the Form Display page to create a better navigational experience. You can now simultaneously view all Events and Forms in the Casebook Schedule and collapse or expand the Casebook Tree Panel. For more information on the new features included in the enhanced Data Entry layout, refer to the images below.
Data Entry Version 1: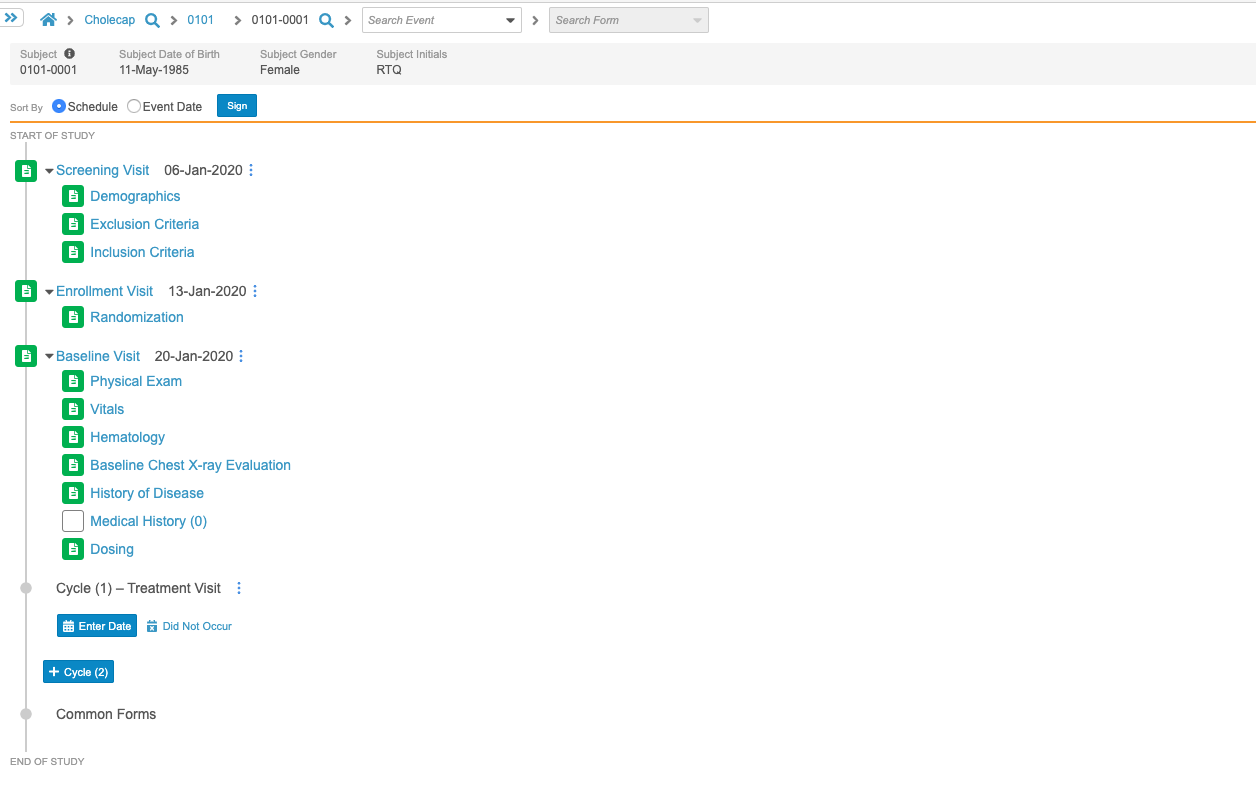 Data Entry Version 2: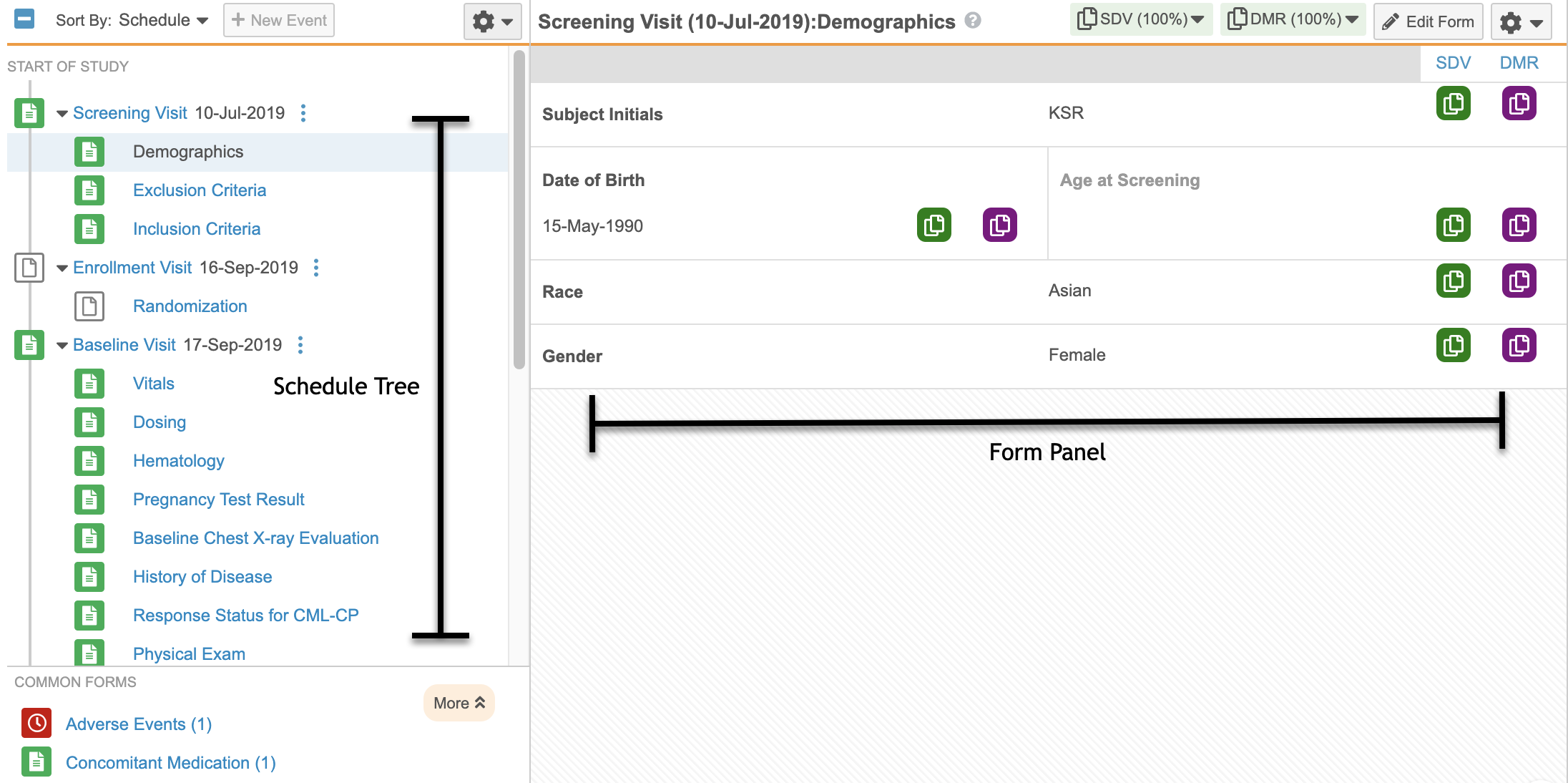 ---