Using the Properties Panel
---
In EDC Studio, you can use the Properties panel to manage your object definitions. The fields available in the Properties panel depend on which type of object or definition you're editing.
Limited Availability: In the current release, this area of the application is only available to Studio early adopter customers. Contact your Veeva Services representative for details.
Accessing Studio
To access the Studio study design and configuration area, click the Studio tab in the primary navigation bar.

Once you click the Studio tab, Vault opens the My Studies page, a listing of Studies in your vault. By default, this page shows automated deployment studies. You can select the Manual radio button to show your manual deployment Studies (those studies created prior to the 19R3 release that have not been upgraded to automatic deployments), or navigate to those manual studies directly from the breadcrumb menu.

From the My Studies page, you can click a Study Master to open the Study Instances page. Then, you can click a Study Instance to open Studio for that instance. For manual deployment Studies, clicking the Study opens the Studio area for that study right away.
Edit Properties in the Properties Panel
To view the Properties panel, click on the row of the object record you want to edit. While in Studio > Schedule, click anywhere on a component in the Design palette to open the Properties panel.
Click to open the Properties panel of the object record you want to edit.
Click Edit.
Make your changes to the editable properties.
Click Save.
Click Close (X) to close the Properties panel.
The General, Display, Help, and Integration sections are collapsible. To collapse a section, click the Arrow button. To expand, click again.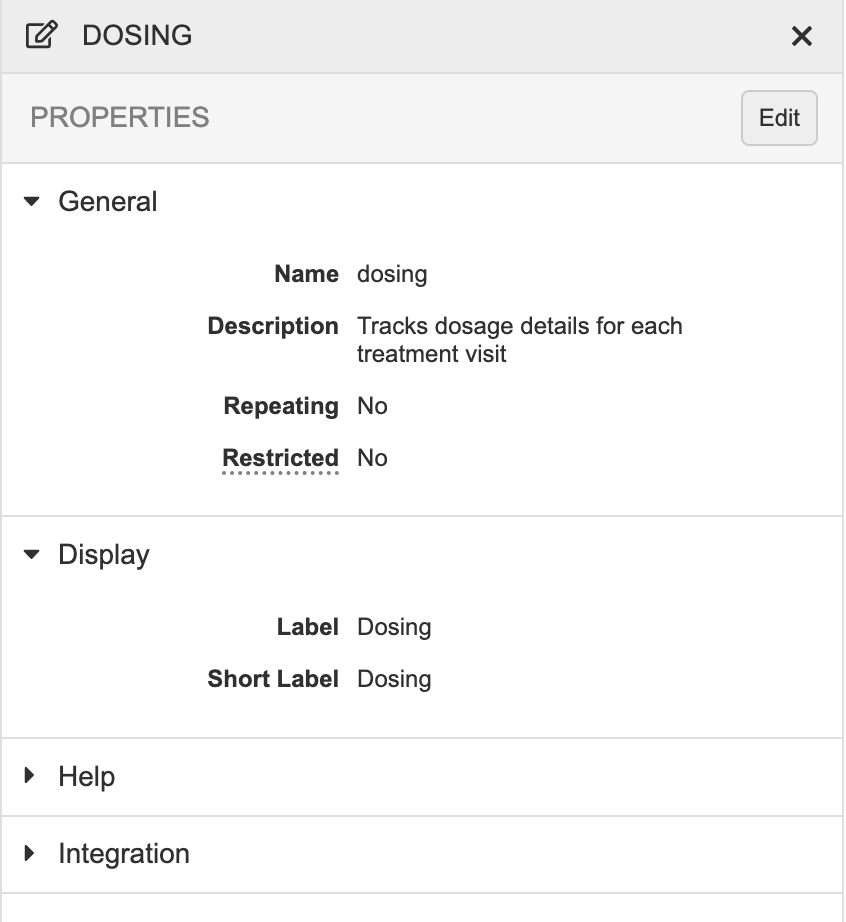 ---